We strive to create homes for our clients that are extensions of their personality and an expression of themselves.   Through the expertise of our Design + Build team we craft personal, comfortable, livable, and luxurious homes that create the kind of lifestyle experience that enhances the happiness, enjoyment, and sense of security for the families we serve. 
We accomplish this through a professional driving commitment to creative design, superior workmanship, and outstanding communication resulting in continuously delivering fantastic service in a fun and collaborative team environment.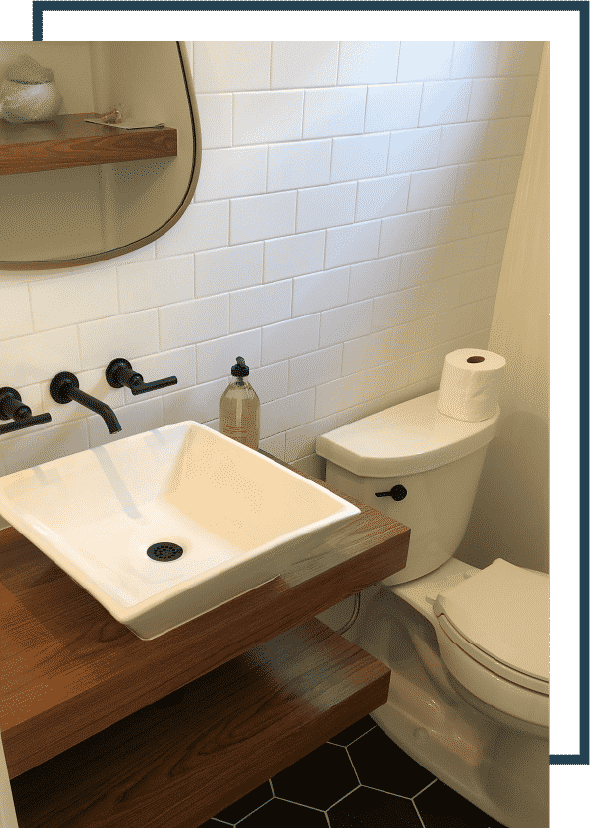 Cowdin Design + Build was founded on the principle that a single-stop integration of design and construction was imperative to successful, beautiful, and sustainable construction.  Our team's understanding of the unique requirement for the blend of smart design paired with superb construction has helped fuel our continued success since our humble beginnings in 2008.
Our newly remodeled Design Center in Plymouth, MI allows our all-star team of home designers to easily create your beautiful design. Based in the same location, our project managers and craftsmen work seamlessly with the design team to create your lasting and beautiful home.
We understand the significance of the trust you place in our ability to transform a house into your dream home.  We promise to live up to your expectations and strive to exceed them with the goal of you becoming our newest lifelong client and referral partner.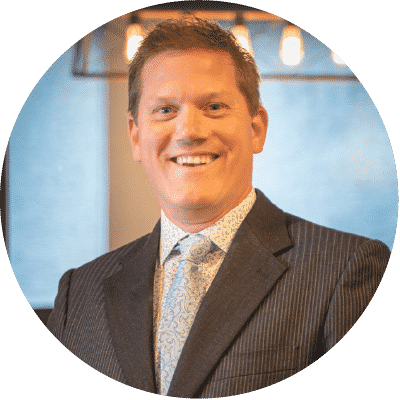 As the owner and founder, Bill's passion for design and customer service runs deep within the roots at Cowdin.  He is the visionary of the direction on the company and oversees the Design Department and all Marketing while also staying abreast with our Clients and projects under construction.
Read More
BILL COWDIN
Bill has been in the construction industry since the late 1980's, starting during High School, when he discovered his love for Architecture.  He began by designing and building decks, sheds, basements, kitchens and bathrooms during his formative years into college.  Home design and architecture was quickly discovered and pursued. 
After graduating Cum Laude in 1999 from Northwood University, where he dual majored in Finance and Business Management, his passion still focused on building and architecture.  His career started at a local remodeling firm, spending 9 years there honing his skills in all facets of the industry; design, sales, project management and business management. 
He founded Cowdin Design + Build in 2008. His devotion to all facets of this industry is apparent in our CDB's "top of their game" staff and hand selected collection of Trade Partners.  As part of Remodelers Advantage Roundtable program, he continues to grow himself and Cowdin Design + Build with bi-annual seminars and educational events. 
Outside the office, Bill likes spending time with his wife, three kids and houseful of animals. He enjoys travel, the outdoors, camping, biking, aviation and most any board game out there! He is an avid supporter of The Make-A-Wish Foundation, The Detroit Opera House and BSA Scouts of America.
Phil works with nearly every client throughout their journey down the Design and Sales process.    His calm, confident personality, combined with extensive knowledge of building code, architecture, and design is key to our Clients' success and their beautiful finished homes.
Read More
PHIL LYWOOD
Phil Lywood has over 10 years of experience in the fascinating world of architecture and design. Prior to making his move to Cowdin Design + Build in 2016, Phil spent years working large scale commercial and industrial projects along with ultra-modern high rise condominiums in Downtown Toronto, Ontario.  This experience has provided him with a great multifaceted background prior to arriving at Cowdin Design + Build.
A native of Windsor, Ontario, Phil began studying architecture at St. Clair College, and transferred to Lawrence Technological University to complete his Bachelor of Science in Architecture Degree along with his Masters of Architecture Degree where he was an Academic All American during graduate school while serving as captain of the Lawrence Tech Men's ice hockey team.
Phil greatly appreciates design and construction as a whole. Working with clients from initial meetings to substantial completion allows for friendships to be made and makes the construction process extra special.
In his time away from work, Phil enjoys spending time at home with his wife Melissa and daughter Claire. He enjoys living an active lifestyle through sport and exercise. After a 3 month backpacking trip years ago he continues to have a travel bug and hopes to continue to travel and gain positive experiences.
JON NURRE
Production Manager
In addition to his degree in Construction Management,  Jon also brings years of experience to CDB.  He is an adamant  believer in using "over-communication" to elevate  our clients experience.
Read More
JON NURRE
Joining the Cowdin Team in 2021, Jon brings 20+ years of construction industry experience to your project. He holds a current Michigan Builder's License in addition to his bachelor's degree in Construction Management from Eastern Michigan University. 
Additionally, he is OSHA 30 Certified and has earned his diploma in masonry construction. Jon takes pride in the quality of work that is produced in a clean and safe work environment. 
He resides in Van Buren Township wife his wife, Kate. He enjoys playing golf, camping, and gardening during his time off from . 
Michael Stoddard
Project Manager
Michael's decades of remodeling experience, steady demeanor and level head allow him to successfully manage the intricacies and challenges overseeing projects under construction.
Read More
MICHAEL STODDARD
Michael has been building and remodeling most of his adult life and brings his passion for professionalism, outstanding customer service and quality to Cowdin Design + Build. 
As a Project Manager, he is in charge of all projects under his management during the pre-construction and construction phase.  Ever questing for the best and most expedient way to produce a new build or remodel, Michael is a busy man!
Years in the field as a Lead Carpenter, then managing a local custom cabinet shop , he knows what it takes to connect the details and produce quality work in a realistic timeline.  
Ask him about kayaking in Northern Michigan, his wife or kids and you will see him light up!   A very spiritual man, his center is grounded and his passion is true.  We are blessed to have him on our team!
Susan Burek
Project Manager
Susan uses her detail oriented processes to keep her projects ahead on their tumultuous journeys.   Her extraordinary artistic skills also land her in the field at times, completing finishing touches and the finer details.
Read More
SUSAN BUREK
Joining the Team in 2020 due to a relocation from Manhattan, Susan brings the skills necessary to work with high end clientele and difficult scenarios with many complex pieces.  She holds a Masters Degree in Fine Arts from Yale.  
She is an artist, with a great eye for detail.  She is a perfectionist on every level and adds a quiet humor and intelligent wit.  Her role is a blend of design and production and is the link between the two roles in the company.
Dana Orzech
Office Manager
With Cowdin Design + Build from nearly the beginning, Dana is the backbone to all Financial and Human Resources here.  More importantly, she is our" Voice of Reason"!
Read More
DANA ORZECH
Cowdin Design + Build welcomed Dana Orzech to the Team in 2015 as our Office Manager.  With over 30 years of administrative experience in Office Management, Human Resources and Bookkeeping, Dana serves a key role in providing essential administrative support and office coordination of daily activities.  Dana performs a wide variety of tasks including the development and implementation of the Teams policies and procedures; manages and oversees the administration of HR polices, programs and practices; she maintains accounts payable, receivables, client billings and payroll. If you have any administrative matters direct them her way, she would be happy to help.
In her spare time, she enjoys spending time with her family, is a huge dog lover,  loves gardening, glamping and spending time up north at their cottage.
Sara brings a young and energetic vibe into her work, creating fresh, unique and thoughtful designs.  She  really enjoys the bond that is made as she works with clients during the exciting and fulfilling stages of a project, problem solving to odd spatial scenarios, and making spaces that are both beautiful and functional.
Read More
SARA SMITH
Graduating from EMU's Interior Design Program in 2021, Sara is a young designer ready to bring exciting ideas and beautiful work to the CDB team. She has had a wide variety of experience in her sprouting career; from commercial gym design, to smaller scale residential kitchen and bath design, to furniture and tile sales.
"I love how much of a puzzle designing can turn into. I do enjoy the problem solving to odd spatial scenarios, making a space that is both beautiful and functional. It is fun to turn clients into close friends and making the concept they were imagining in their head a reality."
In her free time, Sara trains for powerlifting and competitive archery. She loves to travel and explore places new to her, city or rural. Family is insanely important to her, raving about her young niece at any chance she can.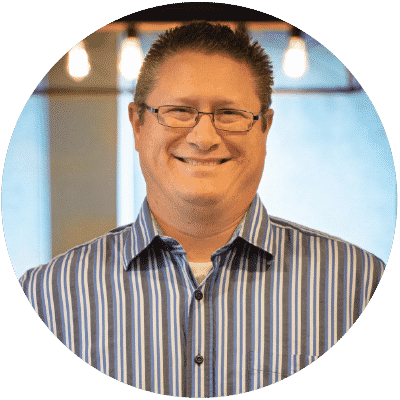 Bryan Rouhan
Project Architect, Assoc. AIA
Working mostly behind the scenes, Bryan details drawings out with our design team and assists with code compliance and engineering requirements.  
Read More
BRYAN ROUHAN
After graduation from University of Detroit Mercy in 2002, Bryan worked construction in many fields before moving to Annapolis Maryland's historic district for 10 years where he worked for an Architecture firm.  After returning home to Michigan in 2017, he continued his career at Cowdin Design + Build and is working on attaining additional licensing and accreditation to further his passion for architecture.
In his free time Bryan draws, paints, chainsaw log carves, wood-works and fixes up his home. His wife, daughter and 2 attention starved dogs keep him busy and happy in the rest of his limited spare time.  
Smiley, cheerful and a real people-pleaser. Give him some caffeine and be ready to have your ear talked off!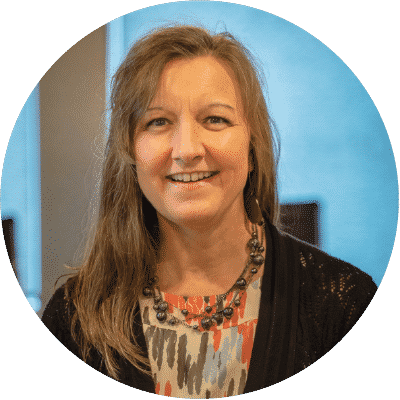 Dawn Orzech
Kitchen & Bath Designer
An expert in her field, Dawn thrives on unique, creative and functional kitchen and bathroom design.  We are always impressed how ideas flow from her mind into the computer and into your home!
Read More
DAWN ORZECH
Joining the Cowdin Design + Build Team in 2009, Dawn is a longtime resident of Plymouth, Michigan.  In addition to her Bachelor of Science in Interior Design from Eastern Michigan University, she offers many years of practical design experience, as well as a background in furniture manufacturing. This experience enables her to produce design solutions that incorporate "the tricks of the trade" that offer efficient and cost effective solutions for any project.
"Space planning and creating functional design options for a client is what I truly enjoy. The essence of a well-designed space is being able to visualize the options for the space and produce a design that meets or exceeds a client's needs and vision".
In her free time Dawn enjoys sewing, craftbooking and spending time with her family and friends.
Greg Fuller
Master Carpenter
Greg has been fascinated with woodworking and cabinet building since starting as an apprentice cabinet maker at the age of 13, learning from a seasoned craftsman. He continued his passion…
Read More
GREG FULLER
Greg has been fascinated with woodworking and cabinet building since starting as an apprentice cabinet maker at the age of 13, learning from a seasoned craftsman. He continued his passion with woodworking and obtained a Bachelor of Science degree in Building Construction Management and industrial Psychology from Central Michigan University.
He continues to perfect his craft daily and has added many layers to his skill set over the years to become the ultimate craftsman himself.  His skills, problem solving skills and perfectionist attitude make him a wonderful part of our team here are Cowdin.
Outside of his Cowdin job, he enjoys woodworking and wood turning in his home shop, camping and traveling with his wife and two daughters.
Mike began framing houses, additions, dormers, basements, and other various projects in 2017. Joining the team at Cowdin Design + Build in 2019, he has dove head-first into the world of…
Read More
MIKE HOPPER
Mike began framing houses, additions, dormers, basements, and other various projects in 2017. Joining the team at Cowdin Design + Build in 2019, he has dove head-first into the world of finish work and refining his skills in rough framing.  He takes every challenge head on and knows there is an endless amount of skills to attain and each day he strives to continue to grow as a carpenter.
His passion for creativity, accuracy, and helping to make people happy with the place they call home make he a valuable team member.  His sense of wit, sharp golf game and unique ability to constantly drop fun facts makes him a fun part of the team!
Annabelle, born in 2012, is the sweet Bernese Mountain dog of Principal, Bill Cowdin and is our head (and tail) of Human Relations, in charge of hugs, pets and cuddles…
Read More
ANNABELLE
Annabelle, born in 2012, is the sweet Bernese Mountain dog of Principal, Bill Cowdin and is our head (and tail) of Human Relations, in charge of hugs, pets and cuddles. She comes to work often, excited to be part of the action and always at the ready to greet our clients at the door or visiting jobsites.
When not at work, she enjoys going for short walks, car rides, playing with Bill's kids and napping...lots and lots of napping!
"The entire Cowdin Design and Build team has performed above expectations in all regards. During this time of pandemic we have been kept up to speed on delays and remedies as we've gone along. Highly recommended!"
"Cowdin did a fantastic job on the design phase, was very competent with all of the codes/regulations, had great communication and a great team of carpenters and subcontractors. Our large addition and remodel was completed on time with no complaints from neighbors."
"Love their attention to detail!! Three projects done by them and I am completely satisfied with all three, even 9 years later! "
"We are satisfied with Cowdin Design + Build in every way. We were especially thrilled to have the contributions of both Bill Cowdin and the interior design team. We love their expertise, flare for design, organization and professionalism. Working with them was smooth and efficient. We are so satisfied with our new finished basement."
"They understood our budget and worked within it, there were no hidden costs. They were always professional and friendly. The people working in our home were equally as professional and timely."
"Their design & designer, Dawn, was excellent. My space small spaces were utilized extremely well. The final product is stunning to everyone who sees it.I would recommend the tile setters to anyone. They were extremely hard working, detailed, excellent quality."